Development and Realisation
AIS Development
We develop, optimize and provide products…….
…starting with the synthesis to complex solutions and process engineering to the point of ready for serial production AIS Advanced International Sensors offers a wide product portfolio of accelerometers, pressure transmitters and microprocessor controls. "Always a step ahead ".
---
Please see an abstract in which industry areas we are active
The oxygen index for pilots
In subject to the altitude with additional circuit for regulation.
Perturbation up to 600 Volt
Overvoltage for more than 600 Volt was realized from the board net of helicopters. AIS developed new sensor housing with multiple screws mounting and designed a protection circuit in order to capture these spikes. Please see our EMV protocol.
Erosion protection by slide down hillside due to deforestation
Realization: Measuring unit with 16 channels for soil pressure measuring in West Africa in cooperation with a Technical University. Given to the fact that deforestation changes the soil constitution, test were made on a huge hydraulic 600m² board whereby it was sprinkled and the angle of the board was continuously changed and due to this change in angle it could be realized at what point the underground starts to slide.
Extraction of new water in about 5000m deepness
Development double sensor with signal transmission in about 5000m depth in drill holes.
Drill application with minimal signal deviation
Under the conditions of changing temperatures in a navigation device with surveying sonde.
Realization: Linearity of the signal and temperature compensation as at interpolate table calculation.
Manufacturer of impact crasher
Detection of radial stressed force which take effect to the impact crasher.
Mechanically adjustable impact rockers are used to compensate wear and tear and to vary the grain spectrum. With overload an evasive movement takes place. This had to be detected. We developed a new housing with protection class IP67/68 with 3 accelerometers (measuring ranges ±100g, ±400g and ±1000g) and additional circuit for signal conditioning. The results were more than expected. Force up to 1000g happened.
Manufacturer of wide-bucket excavator
Detection of endurance strength on buckets under harsh conditions. We realized new sensor housing with corrosion-resistant material, additional circuit for signal conditioning, a driver unit for long cable length and overload protection.
Manufacturer of heavy goods vehicle
The model 4825L was designed to support the harsh conditions of vehicle dynamics.
The stainless steel asymmetric housing offers protection class IP67. In particular the strain relief was developed for this kind of application.
Penetration depth on existing roads
Hardness test on existing roads
Realization: Sensor with additional circuit and evaluation electronics.
---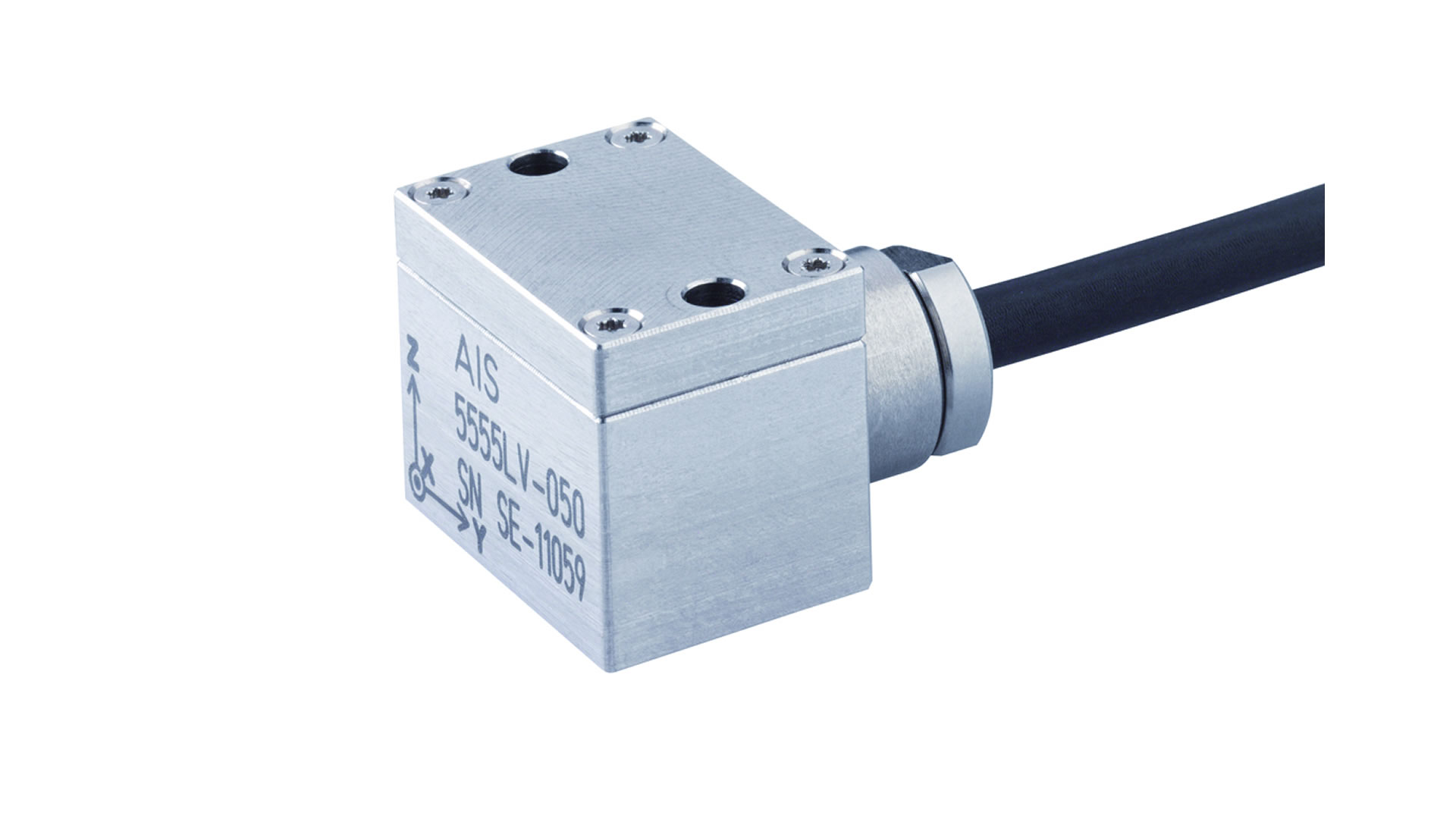 Our experience is your advantage...